It's not about the tech...
There are some challenges we cannot just code our way around. From navigating office politics and untangling complex processes to dealing with difficult team members and battling with management, we've all faced these obstacles at some point. That's why we've created this podcast, as a platform to share our knowledge and experiences, alongside those of some of the most seasoned professionals in the IT game.
So grab a seat, listen up, and get ready to laugh, learn, and be entertained!
Meet the hosts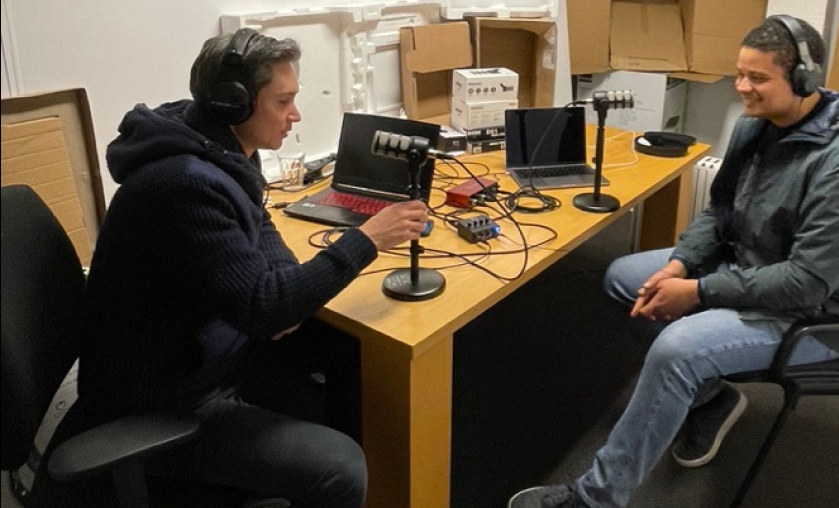 Christopher Leung and Jessy Musoko
Christopher has spent some two decades as a software developer in the UK, France and The Netherlands, predominantdly in large corporations. He likes to impart advice on others, whether they're paying attention or not.

Jessy is coming up to the 10 year mark as a software developer. He is a genuine "comb-shaped" technical person if ever the was one. He writes here on occasion. Added to that, he has wisdom and maturity beyond his years.
Quad Teams
QUAD is where our ideas about how to navigate the IT industry are put into practice. Underpinning everything is the idea that software development is a team sport. A strong, capable, cohesive team - in other words, a
real
team - will stand the best chance of achieving success. QUAD builds real teams to take on software projects for large organizations and companies throughout the Netherlands.
Get in touch


If you have a story you'd like to share we'd be happy to hear it. Feedback on anything you've heard is also much appreciated.